I must share with you this  group of adorable bloggers. 
Here is the story:
Yesterday I went shopping and I found a well-fitting suit on sale but I didn't buy it. It felt too structured, too boring, too blah.
So I did not purchase it. 
Even though there may be days when I will need to wear a suit for the profession I have chosen.
Ordinarily I think I will be able to get by with professional pieces put together with other pieces that may be prettier than the average suit.
So in my state of feeling bummed about suits and outfits, I stepped onto a trail of looking at fashion bloggers.
(Alright, I know, I should not have been shopping or blogging, but writing. Let me just say I was really tired and couldn't write without doing damage to my paper yesterday...so back to the story.)
So I stepped onto this trail looking for fashion bloggers, possibly those in semi-professional type environments.
And that is when I came upon the most fabulous fashion blog. 
It is a group of three ladies, in academia, who are "on a crusade against the ill-fitting polyester suit of academic yore." 
The site is fantastic and so creative.
They have adorable fashion sense. 
And while I may not be interested in what they study, I was inspired by their outfits.
So much so, that I brought out some items from my closet that rarely ever make an appearance and started piece-ing them together. 
Check
them
 out sometime.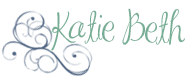 quote taken from the about me section at academichic.com.