No, I'm not talking about the 90's movie or anything even related to it.

What I am talking about ... is the release of two books I am eagerly anticipating.

The first happens to be released on February 2. Its the new Beth Moore book on Insecurity. I just have a feeling that I'm going to hear a good word on those pages.
I am borrowing this image from Amazon.
You can read more about it here.

And the Second is this.



Oh. My. Word. Doesn't that sound fantastic?
(I know, its two books and I said I was excited about two books, but you understand what I meant).



I didn't even know it was coming out. But my blogging buddy, Brittney, posted about one of her other books recently, and I became curious as to whether Rivers had published anything that I had not yet heard about. And right there on the Francine Rivers webpage was information about this little jewel.

I love Francine Rivers. I think she is a blessed and talented writer. My favorite books ever are her Mark of the Lion Trilogy. They are seriously wonderful. And this guarantees to rival them. And you know what is even better? Ha!! It releases on my Spring Break. Thank you Lord! You definitely won't have to ask what I'll be doing for a few days that week.

Now, I ordinarily do not read much during the semester, but my schedule is a little backloaded this semester (in that most of my classes are on Thursdays and Fridays) and it feels like my weekends might just be a little lighter because of it (though the weekdays are not so exciting). And because of this, I have already had opportunity to read one full book.

I'm so looking forward to reading many more.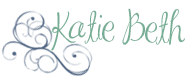 post. script. Brittney, I hope it is okay that I called you my blogging buddy! And the new Bound For Books layout is super adorable!