"Stop trying; start abiding."
Yesterday, I was going through the papers and notes that collect in my Bible. Out of a desire to want to be in the Word more, I thought perhaps it would help me to not have things falling out of it each time I opened.
I happened upon some old sermon notes and one thing was immediately brought to my attention. It was a quote that said "Stop trying; start abiding" and it really struck a chord with me. Sometimes I get so caught up in "doing" the right things and in the religious practices, that I don't really let God in to do His work. I don't "abide" or dwell with him, but instead think on Him only at the surface. I listen to Christian radio and I sing the songs. I go to church fairly regularly. But I haven't let God get close in a while. I haven't listened for his voice or given access to my heart.
I think it was out of some fear. I came to know Christ on a personal level more than a decade ago, but I fell away from intimacy with Him at some point. I pushed for the things I wanted. I acted selfishly and didn't trust him with my heart and feelings. This left me feeling sort of in control of a few things, but very alone.
Over the past few days, in thinking on the passing of a decade and the beginning of a new one I debated what "goals" I might set for myself. I debated whether or not to post a Happy New Year type of post and whether I should make resolutions and make them public on my blog. At my Church this morning, we were encouraged,for the new year to think on the things the Lord has done for us and instead of making resolutions to read the entire Bible this year or to pray thirty minutes each day (things that we can strive to do), to remain focused on what Christ has done for us. And in so doing, He will respond by drawing us ever closer to Him.
So instead of a resolution to read my Bible everyday or to sing more songs or to pray more, I'm just going to ask God to abide with me more. To forgive me once again, like he did the first time, and to draw me ever closer. To give me a greater desire for His Word and for His Will. It can be a scary thing to trust God with all of the decisions that have to be made and to put ones selfish desires aside, but deep in my heart I know that His way is better than my way. That He has greater purposes than I can fathom. That His plan will prosper me and will give me hope.
And He has already shown himself faithful to me and that he is attentive to what is going on in my heart because he planned such a wonderful encouragement for me today at that same service. One of the worship songs for the morning was (a modernized rock version) of the very old hymn "Abide With Me."
Abide with me; fast falls the eventide;
The darkness deepens; Lord, with me abide;
When other helpers fail and comforts flee,
Help of the helpless, oh, abide with me.
Swift to its close ebbs out life's little day;
Earth's joys grow dim, its glories pass away;
Change and decay in all around I see—
O Thou who changest not, abide with me.
I need Thy presence every passing hour;
What but Thy grace can foil the tempter's pow'r?
Who, like Thyself, my guide and stay can be?
Through cloud and sunshine, Lord, abide with me.
I fear no foe, with Thee at hand to bless;
Ills have no weight, and tears no bitterness;
Where is death's sting? Where, grave, thy victory?
I triumph still, if Thou abide with me.
Hold Thou Thy cross before my closing eyes;
Shine through the gloom and point me to the skies;
Heav'n's morning breaks, and earth's vain shadows flee;
In life, in death, O Lord, abide with me
So in 2010, I am resolute in one thing. That I will abide, in the archaic definition of the word meaning to dwell, with Him more. And that in the abiding , I will yet again hear His voice. That I will be reassured of His grace to me. That I will again feel the closeness. And that I will again come to trust.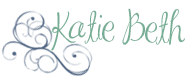 P.S. I decided I would post this because I am thankful for the Lord's faithfulness and hope it might be an encouragement to someone else.