Thank you for your thoughts and prayers. I can not really comprehend what my friend is going through, nor her man or her mother or anyone else. I think I'm going to share with her Angie Smith's blog and Katie Rowe's blog, because at some point maybe their words can bring comfort and I pray for her to have God's peace brought to her, that which surpasses our understanding.

Speaking of the Lord, my Bible "verse of the day" today (I got one of those verse of the day calendars this year during my Christmas shopping. I haven't had one in like seven years and I'm super excited about it) was a good one (I know they are all good ones, but I heard it loud and clear). In the midst of hearing about my friend's family, recovering from a fever and day in bed yesterday, and seeing my parents after they sent my brother off to live almost half way across the world, I was comforted, reassured, encouraged, and gripped by these words in Deuteronomy 32:3,4 (NIV)

"I will proclaim the name of the Lord.
Oh, praise the greatness of our God!
He is the Rock, his works are perfect,
and all his ways are just.
A faith God who does no wrong,
upright and just is he."

I did accomplish a few things in the evening, as I got most of my clothes hung up from our two-ish week hiatus from our town to our hometown and to the wedding. And while my husband was hanging a Christmas present and rearranging the other wall decorations we have, I finally made a decision about hanging (and re-hanging) a quote board and photo frame. And he (not to brag or anything), being the super handy, super efficient and helpful man that he is, has already hung them over my desk. (Which not having a blank wall in the room and making a decision is really no small feat considering that wall has been empty for the last oh, sixteen months, since we first moved in and I haven't wanted to put the nails in. But whose counting months anyway?).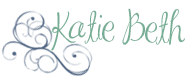 BTW: Buddy, if you happen to read this while you are off on your new adventure, sorry I didn't get to say bye because of the fever but I love you! Have fun over there.