I feel like I write blog posts a lot when I can't sleep at night. And tonight is one of those times. I'm not sure if this is a good or bad thing for the blog, but I am going for it anyway. And I can only begin to imagine what Mr. Ruggedly Handsome will say to me tomorrow after he reads the post, because I made a comment to him about sleeping well right before I went to bed. 
Hmm. Funny how one comment can totally turn your night upside down. 
Note to Katie Beth: Don't talk about sleeping well right before you go to sleep! 
Anyway, I thought I would provide you with some random thoughts that I am having tonight, while I am awake, partly as therapy for myself and partly because some of them might actually be a little interesting!
1. Handsome and I have been referring to ourselves in the third person, periodically, since Memorial Day weekend. He started it (or maybe someone else in his family). And it became quite humorous and not overly used. I am still enjoying it.
2. I have seen a number of spiders in or near our apartment. This disturbs me and when the waffle-y material of my pajama pant legs creeps up, I feel like there are spiders biting me. Gross.
3. My muscles are tired, but not the tired where your body hurts when you get into bed because you have been up and doing so long. This type of hurt has something to do with just recently worked out and haven't relaxed enough yet to keep from twitching. This twitching keeps me awake.
5. I would like to have another draft of

The Draft

finished by the end of July, but that means I have a lot of work to do between now and then.
6. I'm not really certain what people do in the evenings after they get off work. I'm a little tired when I get home, but if I exercise, my energy increases somewhat. However, not studying or avoiding studying is new to me sort of and I'm not sure how to fill my time. Especially since every other time I have had evenings free and haven't been in school I have had lots of organized activities or lots of books I wanted to read. I read a lot already during work hours, so reading at home isn't high on my list of things I want to do, even though I probably enjoy the home reading more than the school/work reading. 
7. I also think I have problems sleeping when I am cold, but it never ceases to take me a while to realize that being cold is part of the problem. Once I get a sweatshirt and beanie on, and usually add an extra blanket, I am finally able to stop twitching, stop thinking, and rest!
8. I put a beanie on right before I started this post and I am starting to relax as we speak. I mean, as I type and you read!
9. At some point,

The Draft

, must become a finished paper. I haven't come to terms with that one yet. 
10. I dislike scheduling appointments, perhaps more than any other task or errand that is part of life .
11. I don't think many persons of my age read obituaries online. I however read the obituaries online for my hometown's newspaper, probably about once a week. I just realized the other day, while speaking with my mom, that this isn't normal until a person is in their forties, fifities, or maybe even sixties. 
12. I think I have probably shared enough personal information for one night. I'm getting warm and sleepy, but I wish you all a Happy Thursday!
I'm here. And I'm still writing...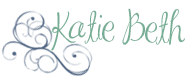 Oh p.s. (13.) I know of someone with the last name Blog. Today I realized that if this person had a blog it could be called "The Blogs Blog" and that made me laugh a little to myself.