So in case you have been worried, my kitchen is fully stocked once again. We have more fruit and vegetables in the refrigerator that you can imagine. We have healthy snacks, unhealthy indulgent snacks, we have our old staples and we have some new things to try. 

One of those new things is called an Apple Pear, which is also know by many other names, including Asian Pear. At the grocery store, I found the adorable things on display, all bundled up with an inviting sign. I promptly picked two up, placed them in my bag, and proceeded to tell Mr. Ruggedly Handsome what I found. 
Me: "Honey, look what I've got... Apple Pears."
Mr. RH: "Oh good, apples and pears... but I thought we were going to get fruit at the Market" (another grocery store with fabulous produce).
Me: "Oh, no no, these are Apple Pears, not Apples and Pears. And this is the only fruit I got, but I wanted to get them while they are available." 
Mr. RH: "Oh Apple Pears is a fruit? What is it like?"
Me: "I guess its like an apple pear combo?"
Mr. RH: "Ok, so what is it?"
Me: "It's an Apple Pear." 
At this point, both of us realized we weren't communicating super well, so I pulled them out of my bag and showed him. Then he understood a little more.
I proceeded to try them ASAP once we returned home. And I liked them. Not my absolute-most-favorite-fruit-ever, like-I'm-gonna-cry-if-I-never-get-another-one, but they are good, and I would definitely get some more! 
So you say you have never seen an Apple Pear... well, let me show you.
See what a cute little protective blanket it comes in? 
Above you can see the little fruit all naked. 
And there you can see it beginning to be devoured. Get yourself one! And Mr. if you are reading this, the other one we have is for you so help yourself to it, and I won't report you as a perpetrator on my blog. Promise. 
So I'm here. And today I'm eating,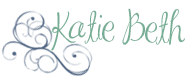 Oh, and in case you were wondering about the nutritional value of the Apple Pear, 
Serving size 122g
Amounts Per Serving - % Daily Value*
Calories 50  
Calories from Fat 5  
Total Fat 0g - 0% 
Saturated Fat 0g - 0% 
Cholesterol 0mg - 0% 
Sodium 0mg - 0% 
Total Carbohydrate 13g - 4% 
  Dietary Fiber 4g - 16% 
  Sugars 9g  
Protein 1g 
Vitamin A 0% 
Vitamin C 8% 
Calcium 0% 
Iron 2%