So last week, for the first time I ever, I linked up and shared my
Etchings
quilt in progress. I had so much fun visiting other blogs and having new visitors commenting on my blog that I decided to do it again! This time I'm linking up with
Freshly Pieced
. Thanks for stopping by if you're visiting from the link up!
I went to my first (right Mom?) embroidery class this past weekend. (I add the parenthesis because my Mom would know better if I had taken one as a child. Her memory is better than mine. Not sure what that says about either of us.) Anyway, I signed up at my LQS (that is my Local Quilt Store, for my non-quilting-lovely readers).
For our class we needed to get our hands on a copy of Redwork Winter Twitterings and show up! So I did! And I had the best time.
Here is Redwork Winter Twitterings:
There are lots of snowmen and snowbirds in the Winter Twitterings book. It is very cute and I think I'll do some bird-y projects for Christmas.
My teacher traced a pattern* on some cotton fabric and explained a bunch of the basics to us! Here is the progress I have made so far.
I love doing handwork, because I can sit with my husband and work on something while he studies or with the television on in the background. It is a great way to BE around each other. My machine is noisy and in a back room, so if I want to spend time with him my man and get some work done on a project, embroidery is the way to go! After this project I'm going to get started on another piece that I'd love to frame for my living room or one of our bedrooms!
Thanks for checking in!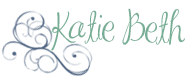 *Personally, I'm not into super country-cutesy stuff like snowmen for my house decor, but I'm going to finish this project for the practice. It does have a certain Christmas charm to it that could definitely be made into something... hmmm.